Leave your dirty gutters in our team's capable and caring hands.
For many homeowners, the chore of cleaning the gutters is one of the most dreaded home maintenance projects. Hauling out a ladder, climbing up, and scooping out handfuls of sodden, slimy leaves and other gunk is unpleasant, not to mention dangerous. Most people choose to turn to gutter cleaning companies to handle the job, but choosing the right company is essential. Here at Clean Freaks SoftWash, we encourage you not to be fooled by gutter pressure washing services that promise results—instead, turn to our team for the safe, effective, long-lasting results you need.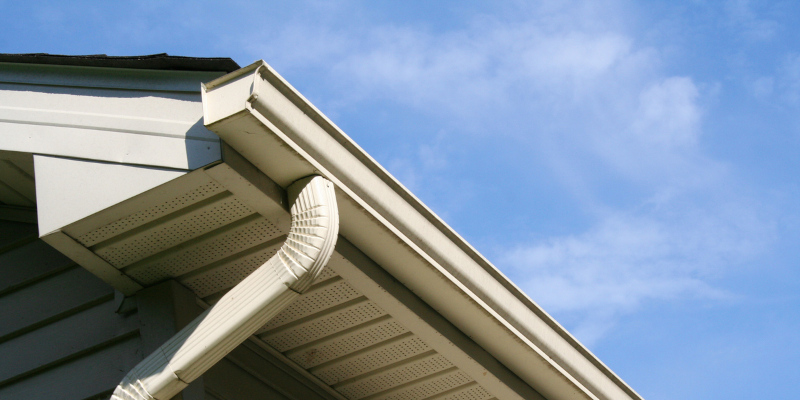 While gutter pressure washing might seem like a good option at first, when you consider how delicate your home's gutters are, it quickly becomes clear that blasting them with a high-pressure jet of water is not the best method. Our team uses softwashing, an innovative cleaning method that uses a fraction of the force and water of pressure washing, all while producing results that last four to six times longer.
Our team achieves these long-lasting results thanks to the specialized cleaners we use. These cleaners emulsify dirt and grime and also kill off organic contaminants like mold, moss, algae, and bacteria. Since we target these contaminants at the root and sanitize the surface they're growing on, the regrowth takes significantly longer than it would after a gutter pressure washing service. Another major advantage of these specially formulated cleaners is that they are water-based and fully biodegradable, making them safe for the environment.
If you're looking for an alternative to gutter pressure washing for your Thomasville, Georgia home, contact our team to schedule a gutter softwashing service and allow us to demonstrate why we're the best company for the job. Our highly trained team is prompt, professional, and thoroughly background-checked, so don't hesitate to reach out today to learn more or get scheduled.
---
At Clean Freaks SoftWash, we offer a superior alternative to gutter pressure washing services in Valdosta, Hahira, Quitman, Lake Park, Sylvester, Ashburn, Adel, Thomasville, Nashville, Moultrie, Tifton, Albany, Boston, Dasher, Clyattville, Statenville, Ray City, Barney, Morven, Norman Park, Coolidge, Pavo, Ellenton, Omega, Lenox, Alapaha, Enigma, Chula, Ty Ty, Poulan, Berlin, Sparks, Barwick, Remington, Metcalf, Ochlocknee, Fredonia, Cecil, and Sycamore, Georgia.