Our roof cleaning services involve softwashing to address the root of the problem.
Having a clean roof can do wonders for your curb appeal, but the importance of roof cleaning services goes beyond mere aesthetics. If your roof is covered in black streaks caused by algae, mold, and mildew, this can affect your roof's longevity, your home's energy efficiency, your family's allergies and respiratory conditions, and more. Luckily, you won't have to worry about these problems when you turn to us at Clean Freaks SoftWash.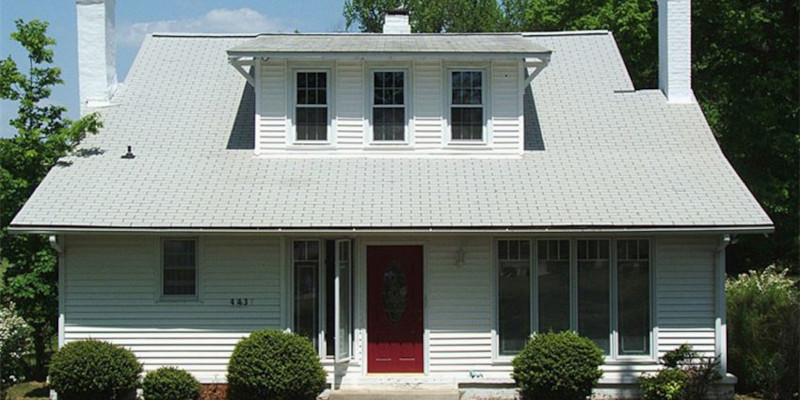 Where some companies offering roof cleaning services rely on pressure washing, we know a better way to clean your roof. We use softwashing, which is a safe alternative to pressure washing that won't damage your roofing materials. Here's how it works: we'll start by applying water-based, biodegradable chemicals to your roof and allow them to sit there for a short period of time. These chemicals will work to break down dirt, grime, and insect webs, while simultaneously killing the algae, mold, mildew, and bacteria that are causing the unsightly steaks and spots on your roof. The surfactant we use, Green Wash,  will stay on your roof and prevent the organic growth from coming back.
Softwashing comes with a variety of benefits. Rather than only washing away dirt and organic contaminants on the surface, the chemicals we use address the root of the problem by sanitizing your roof and removing stain-causing microbes completely. This means your roof will stay cleaner 4 to 6 times longer than pressure washing. Softwashing also uses just one-third of the amount of water pressure washing uses.
Call us today to get your Gutter Guards installed!
If you need roof cleaning services in Thomasville, Georgia, contact us today. We are committed to your satisfaction and offer a money-back guarantee.
---
At Clean Freaks SoftWash, we offer roof cleaning services in Valdosta, Hahira, Quitman, Lake Park, Sylvester, Ashburn, Adel, Thomasville, Nashville, Moultrie, Tifton, Albany, Boston, Dasher, Clyattville, Statenville, Ray City, Barney, Morven, Norman Park, Coolidge, Pavo, Ellenton, Omega, Lenox, Alapaha, Enigma, Chula, Ty Ty, Poulan, Berlin, Sparks, Barwick, Remington, Metcalf, Ochlocknee, Fredonia, Cecil, and Sycamore, Georgia.