Achieve lasting results for your siding with our siding cleaning services.
As an essential part of the exterior of your home, your siding suffers a lot of abuse from the elements. It's no surprise, then, that it becomes discolored and covered with dirt and grime so easily. Such discoloration can affect the appearance of your home, though, so you'll want to clean it regularly before allowing it to get too bad. That's when you can schedule the siding cleaning services that we offer for anyone in the Thomasville, Georgia area.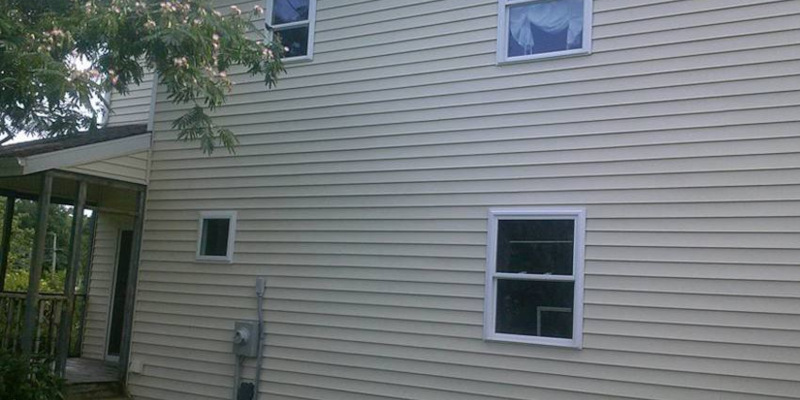 You may have used pressure washing for siding cleaning services in the past. However, pressure washing only removes the surface-layer of dirt and grime on your siding, and it can often result in damage to your siding. We are happy to offer an alternative to pressure washing that is better for your siding, better for the environment, and more effective.
Softwashing utilizes a lower amount of water pressure mixed with a biodegradable cleaning solution that is safe for pets, children, and plants. We prefer to use this method for our siding cleaning services because it doesn't cause any damage to your siding and more effectively eliminates the dirt and grime at its source, so you can enjoy the clean effects for four to six times longer than you could with pressure washing. It can even prevent future staining from mold, mildew, algae, dirt, grime, or other contaminants.
Achieve longer-lasting, more effective, and environmentally friendly results for your siding with our siding cleaning services. Give us a call to schedule our services today.
---
At Clean Freaks SoftWash, we offer siding cleaning services in Valdosta, Hahira, Quitman, Lake Park, Sylvester, Ashburn, Adel, Thomasville, Nashville, Moultrie, Tifton, Albany, Boston, Dasher, Clyattville, Statenville, Ray City, Barney, Morven, Norman Park, Coolidge, Pavo, Ellenton, Omega, Lenox, Alapaha, Enigma, Chula, Ty Ty, Poulan, Berlin, Sparks, Barwick, Remington, Metcalf, Ochlocknee, Fredonia, Cecil, and Sycamore, Georgia.