Give your siding a thorough clean.
Siding is popular here in Tifton, Georgia, and most homes have it on their exteriors. If your home has siding, you know how hard it is to keep it looking clean. You may also attempt to keep it looking presentable with regular power washing.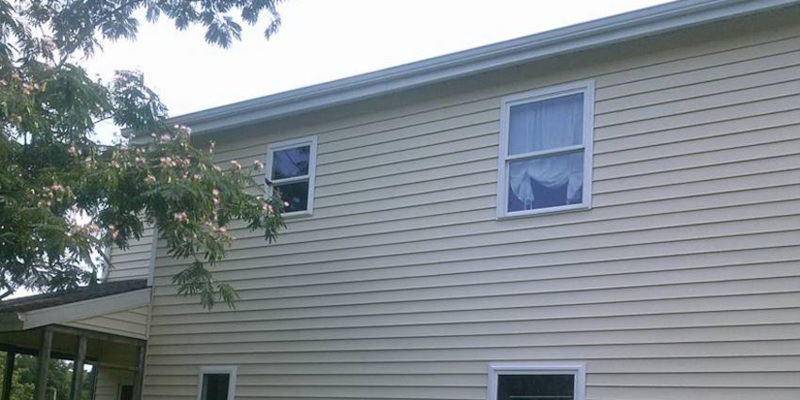 The problem with power washing is that this intense pressure can prematurely age your siding over time. Plus, it only skims the top layer of the dirt and biomass accumulating on your siding, never truly killing the organic growth. As a result, you'll end up in a never-ending cycle of power washing to keep your siding clean.
At Clean Freaks SoftWash, we want you to know there's a better option. With our siding cleaning services, we can make your home's siding look like new. And the best part is that it will stay this way!
How is this possible? We use softwashing when we provide siding cleaning services, which is a beneficial alternative to standard power washing. The main thing that sets softwashing apart is that it eliminates contaminants and buildup at their source, which not only gets your siding extremely clean, but also prevents the staining from coming back in the near future.
You'll be blown away by the results we get for your home when we provide siding cleaning services. Get an estimate from us today by contacting us. And if you have any questions about what softwashing is all about, give us a call!
---
At Clean Freaks SoftWash, we offer siding cleaning services in Valdosta, Hahira, Quitman, Lake Park, Sylvester, Ashburn, Adel, Thomasville, Nashville, Moultrie, Tifton, Albany, Boston, Dasher, Clyattville, Statenville, Ray City, Barney, Morven, Norman Park, Coolidge, Pavo, Ellenton, Omega, Lenox, Alapaha, Enigma, Chula, Ty Ty, Poulan, Berlin, Sparks, Barwick, Remington, Metcalf, Ochlocknee, Fredonia, Cecil, and Sycamore, Georgia.
Similar Services We Offer: