Keep your driveway clean and safe from erosion.
Your driveway is prone to all sorts of staining as cars drive and park on it, leaving behind tire marks, oil stains, coolant leaks, and more. It also collects all kinds of dirt and grime over time, and all of that combined can make it seem unappealing. At Clean Freaks SoftWash, we can help you remedy that with our driveway pressure washing services for your Valdosta, Georgia driveway.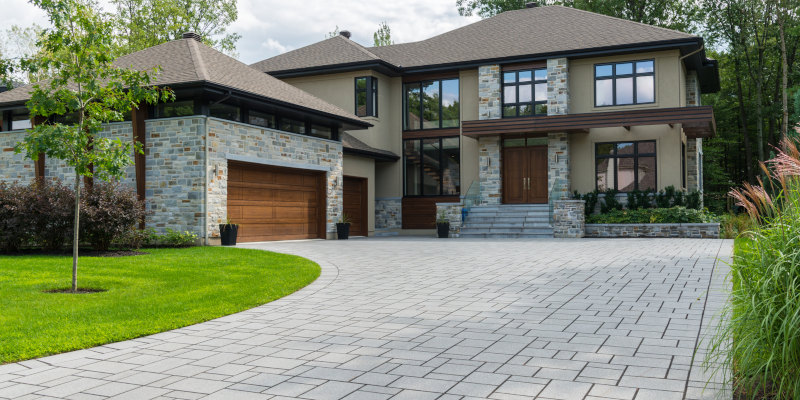 Most driveway pressure washing surfaces are actually unsafe for many driveway materials because the high water pressure can eat away at the materials and cause damage to your driveway. Our driveway cleaning services, however, are gentle enough to be suitable for any driveway material, including brick, pavers, concrete, and asphalt. This is because we utilize a lower amount of water pressure and biodegradable chemicals that effectively remove dirt, grime, mold, mildew, algae, and stains from your driveway.
With our safer alternative to driveway pressure washing services, you will never have to worry about damage to your driveway. In fact, you won't have to worry about any harm to your landscaping, pets, or family members either because the chemicals we use are perfectly safe, and we are properly trained to handle the cleaning safely and effectively.
Our cleaning method also utilizes only one-third of the water that is typically used in pressure washing and results in a clean that lasts four to six times longer. With our driveway softwashing services, you can impress any visitors who drive up to your home with a pristine driveway while also keeping your driveway safe from erosion. Give us a call to schedule our services today.
---
At Clean Freaks SoftWash, we offer a superior alternative to driveway pressure washing services in Valdosta, Hahira, Quitman, Lake Park, Sylvester, Ashburn, Adel, Thomasville, Nashville, Moultrie, Tifton, Albany, Boston, Dasher, Clyattville, Statenville, Ray City, Barney, Morven, Norman Park, Coolidge, Pavo, Ellenton, Omega, Lenox, Alapaha, Enigma, Chula, Ty Ty, Poulan, Berlin, Sparks, Barwick, Remington, Metcalf, Ochlocknee, Fredonia, Cecil, and Sycamore, Georgia.