Clear out all the grim in your gutters.
The gutters are an important part of your home, since they help redirect rainwater from your roof and foundation. And although you do your best to keep them clear of leaves, debris, twigs, birds' nests, and other buildup, it doesn't take long for the exterior of your gutters to start to look a little worse for wear.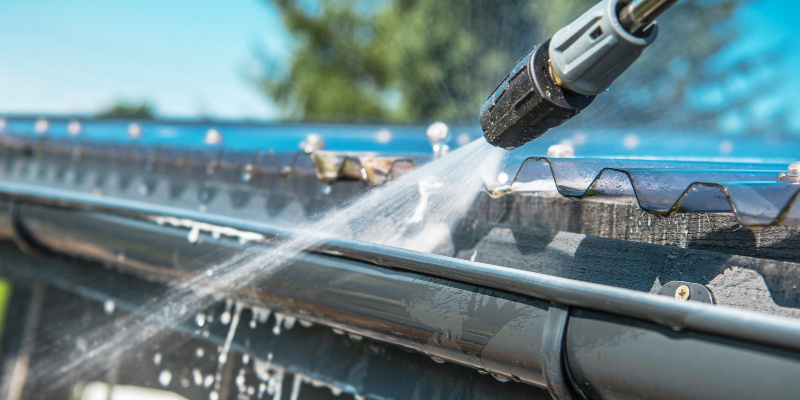 If you want to make your gutters look better than they ever have, get in touch with us now at Clean Freaks SoftWash. We're a softwashing company here in the Valdosta, Georgia area that can revitalize your gutters and get them truly clean. We use a proprietary system of soaps and solutions that eliminates staining, dirt, and contaminants at their source for an unbelievable clean that will improve your home's curb appeal.
Our gutter cleaning services get much better results than standard power washing, and they last much longer. This way, you can have us clean your gutters, and you'll be able to enjoy the results for a long time. We'll also make sure you're satisfied working with us by providing great communication, comprehensive estimates, and responsive lead times.
Why You Need Gutter Guards
Give your home and gutters the clean they deserve by taking advantage of our gutter cleaning services! To learn more about what these services involve and why softwashing is the way to go for your home and its exterior surfaces, get in touch with us now.
---
Gutter Cleaning Services in Albany, GA
Gutter Cleaning Services in Thomasville, GA
Simlar Services We Offer: