We offer a safer, more effective alternative to gutter pressure washing.
If you want to keep your home's exterior in good condition, you will need to take good care of the gutters, since they protect your home from water damage. The main thing you will need to do to keep your gutters in good working order is to keep them clean and free of debris—otherwise the gutters will get clogged and become less effective at channeling rainwater away.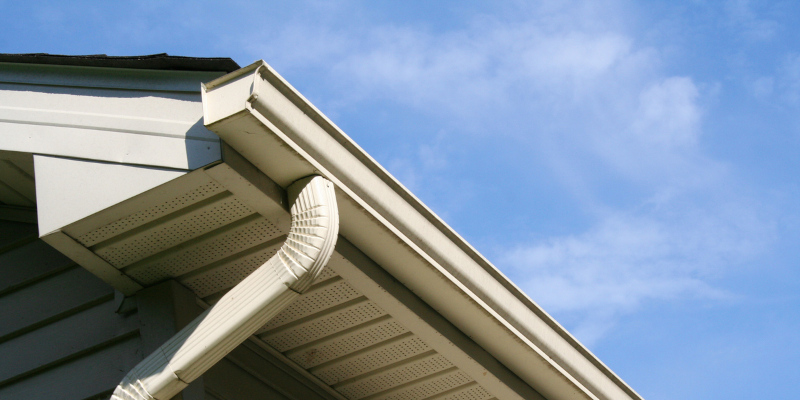 While many people use gutter pressure washing services for gutter cleaning, we at Clean Freaks SoftWash encourage you to use our alternative method instead. Gutter pressure washing involves spraying the gutters with a high-pressure jet of water to dislodge dirt, grime, and other contaminants and then wash them away. While this method can produce some impressive short-term results, our softwashing services are better in the long term.
Instead of using water alone, we'll first treat your gutters with water-based, biodegradable cleaning chemicals to emulsify grime, break down bug nests and webs, and kill contaminants such as mold, mildew, algae, and moss. Then, we spray your gutters with a light stream of water to wash everything away. Killing mold and the like keeps your gutters cleaner for longer (up to three years, compared to the six months of pressure washing) because it prevents these organisms from gathering more dirt.
We are proud to serve the community in Valdosta, Georgia, and we want to help you keep your home in great shape. If you are looking for an effective alternative to gutter pressure washing, simply give us a call.
---
At Clean Freaks SoftWash, we offer a superior alternative to gutter pressure washing services in Valdosta, Hahira, Quitman, Lake Park, Sylvester, Ashburn, Adel, Thomasville, Nashville, Moultrie, Tifton, Albany, Boston, Dasher, Clyattville, Statenville, Ray City, Barney, Morven, Norman Park, Coolidge, Pavo, Ellenton, Omega, Lenox, Alapaha, Enigma, Chula, Ty Ty, Poulan, Berlin, Sparks, Barwick, Remington, Metcalf, Ochlocknee, Fredonia, Cecil, and Sycamore, Georgia.