Our softwashing services offer better long-term results than standard roof pressure washing.
In order to keep anything in good condition, you will need to keep it clean, and this goes for everything from the clothes on your back to the roof of your home. As dirt builds up on your roof, the particles will gradually wear out the material, and contaminants such as mold, mildew, algae, and moss can accelerate the process. Most homeowners use roof pressure washing services to get rid of this grime, but our team at Clean Freaks SoftWash offers a better alternative in the form of our softwashing services.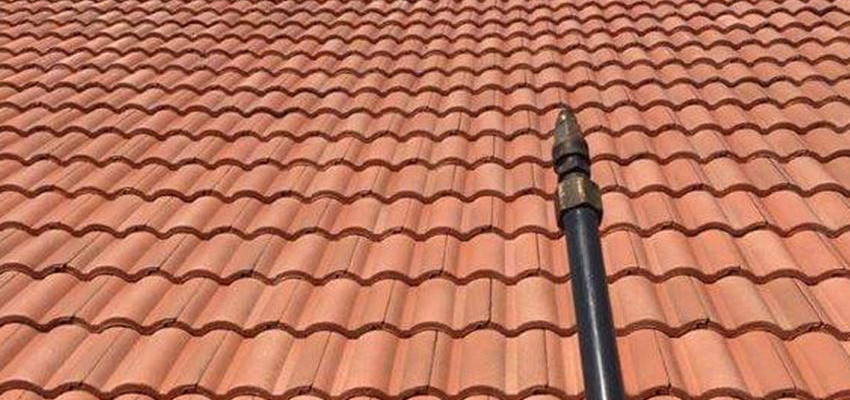 Roof pressure washing may seem effective, but the results don't last very long, and the method itself can even damage your roof due to the extreme water pressure levels involved. The reason pressure washing results don't last long is because they only get rid of dirt, without effectively dealing with the mold, algae, and similar contaminants that cause dirt to build up in the first place.
In contrast, our softwashing services specifically target these contaminants. We use water-based, biodegradable chemicals to loosen the dirt and grime, kill mold and the like, and even get rid of insect nests. Once the cleaning solution has done its job, all it takes is a light spray of water to wash all the grime away.
Our team is proud to be a part of the community in Valdosta, Georgia, and we want to help you keep your home in excellent long-term condition. If you want to keep your roof in great shape, we encourage you to reach out to us to find out about our superior alternative to roof pressure washing.
---
At Clean Freaks SoftWash, we offer a superior alternative to roof pressure washing services in Valdosta, Hahira, Quitman, Lake Park, Sylvester, Ashburn, Adel, Thomasville, Nashville, Moultrie, Tifton, Albany, Boston, Dasher, Clyattville, Statenville, Ray City, Barney, Morven, Norman Park, Coolidge, Pavo, Ellenton, Omega, Lenox, Alapaha, Enigma, Chula, Ty Ty, Poulan, Berlin, Sparks, Barwick, Remington, Metcalf, Ochlocknee, Fredonia, Cecil, and Sycamore, Georgia.