Need to get your windows professionally cleaned? Give us a call.
Some exterior surfaces around your home or building are easy to ignore when they get dirty (even though you shouldn't ignore them). But windows are an exception. Dirty windows present themselves to you on a daily basis. They disrupt your view of your home or building's surroundings, and they don't look great from the outside either, so you'll probably want to get them professionally cleaned sooner rather than later.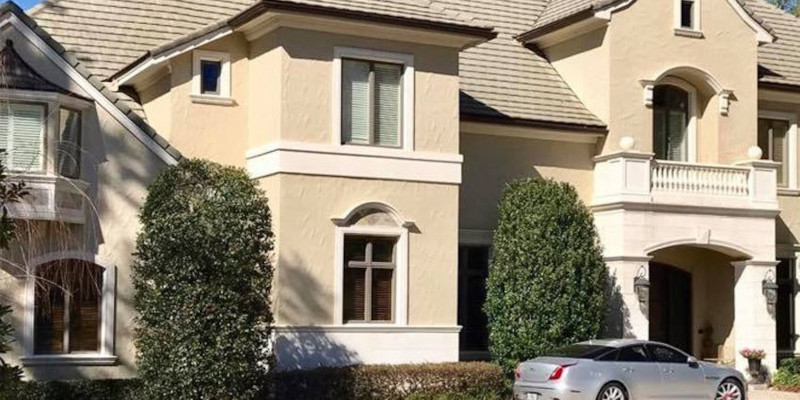 If you're looking for a professional window pressure washing service, you won't find that here, but you'll find something infinitely better. At Clean Freaks SoftWash, we offer softwashing for windows. This service is gentle and highly effective at removing dirt and contaminants from your windows. As a SoftWash Certified Applicator, we have the training and equipment we need to produce safe, incredible results for your windows.
We stay away from window pressure washing for several reasons. To start, pressure washing is much too harsh for surfaces as delicate as windows. In the wrong hands, the high pressure can break the glass. In the right hands, pressure washing wouldn't be used on windows anyway since there's a better way to do things. In addition, pressure washing can help eliminate the appearance of contaminants, but it won't kill them like softwashing can, so pressure washing ensures that any mold, mildew, algae, or bacteria on your windows will return swiftly.
Softwashing uses water-based, biodegradable cleaning solutions to address contaminants at their roots. It won't harm your windows, and its results will last 4 to 6 times longer than pressure washing. It also uses less water, so it's environmentally friendly.
If you're ready to leave window pressure washing behind and opt for a better service, contact us today. We would be happy to provide window cleaning for your Valdosta, Georgia property.
---
At Clean Freaks SoftWash, we offer a superior alternative to window pressure washing services in Valdosta, Hahira, Quitman, Lake Park, Sylvester, Ashburn, Adel, Thomasville, Nashville, Moultrie, Tifton, Albany, Boston, Dasher, Clyattville, Statenville, Ray City, Barney, Morven, Norman Park, Coolidge, Pavo, Ellenton, Omega, Lenox, Alapaha, Enigma, Chula, Ty Ty, Poulan, Berlin, Sparks, Barwick, Remington, Metcalf, Ochlocknee, Fredonia, Cecil, and Sycamore, Georgia.