Get the effective roof cleaning you need without the risk of damaging your roofing when you choose our team.
At Clean Freaks SoftWash, we offer a range of exterior cleaning services designed to help you keep your home looking its best and free from damaging contaminants like mold, mildew, and algae. One of the most popular places for these kinds of contaminants to live is on the roof since it's constantly exposed to the elements and makes an ideal habitat for contaminants. If your roofing is showing signs of organic growth, like black streaks, mossy patches, and green staining, our team can help you eliminate them without damaging your roofing.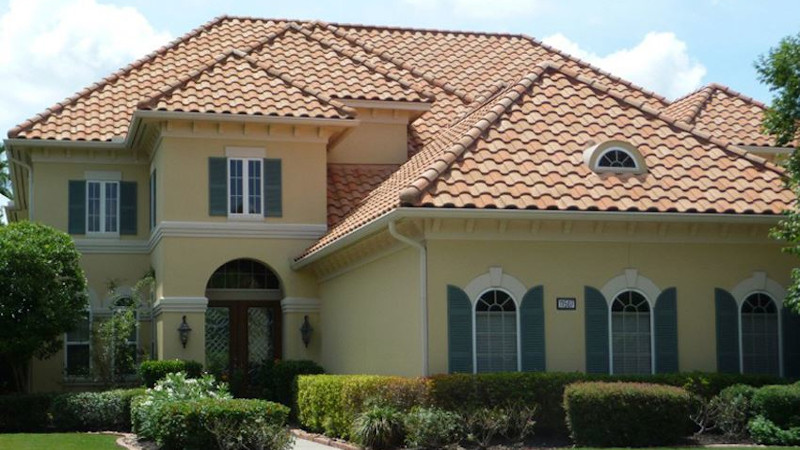 Our roof cleaning services are safe for virtually any kind of roofing since we use a gentle but effective method known as softwashing. Unlike pressure washing services, which use forceful sprays of water to remove grime, our team relies on the cleaning power of specially formulated cleaning solutions. These cleaners contain a biocide that targets and kills growth like mold, algae, moss, bacteria, and more. They also sanitize the roofing so that contaminants are less likely to grow back. In fact, our roof cleaning clients enjoy results that last four to six times longer compared to pressure washing services.
We're so confident in our roof cleaning services that we back them with a 5-year warranty, affording you peace of mind that your roof is in the hands of people who genuinely care about making sure your roof looks good and stays in excellent condition. For additional peace of mind, our team arrives on time and in company vehicles and uniforms, ensuring that you always know it's us when we arrive at your property.
The next time you need roof cleaning services for your Thomasville, Georgia home, contact us.
---
At Clean Freaks SoftWash, we offer roof cleaning services in Valdosta, Hahira, Quitman, Lake Park, Sylvester, Ashburn, Adel, Thomasville, Nashville, Moultrie, Tifton, Albany, Boston, Dasher, Clyattville, Statenville, Ray City, Barney, Morven, Norman Park, Coolidge, Pavo, Ellenton, Omega, Lenox, Alapaha, Enigma, Chula, Ty Ty, Poulan, Berlin, Sparks, Barwick, Remington, Metcalf, Ochlocknee, Fredonia, Cecil, and Sycamore, Georgia.