Our siding cleaning services are safe for virtually any kind of home siding.
No matter what kind of siding your home has, you've probably found that it's difficult to keep it clean and presentable on your own. The crevices of vinyl or brick siding are a perfect hiding place for insect nests, and mold, algae, and bacteria thrive on all kinds of siding. Because of this, many people turn to professionals to handle their siding cleaning needs. While most people's first thought is to use pressure washing services to rid their siding of grime and buildup, our team at Clean Freaks SoftWash encourages you to consider a safer, more effective option—softwashing.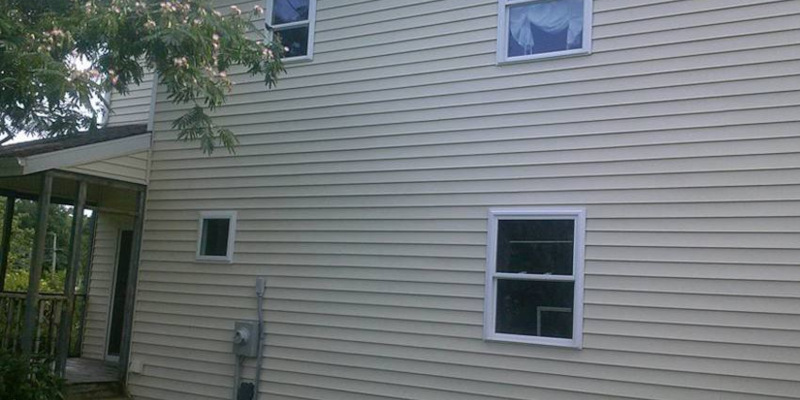 Softwashing is the ideal siding cleaning method for several reasons. First, the gentle spray our team uses is a much safer alternative to the forceful jets used in pressure washing. You don't have to worry about us cracking, tearing, or otherwise damaging your siding during a service visit. Second, softwashing uses a third of the water of pressure washing, making it a more environmentally friendly choice. Our powerful cleaning solutions are water-based and fully biodegradable, making softwashing the best choice for eco-conscious customers.
If the advantages of safety and eco-consciousness aren't enough to convince you, the long-lasting results will. Because our cleaners target contaminants like mold, mildew, algae, and bacteria at their roots, you'll enjoy results four to six times longer than you would with traditional pressure washing.
No matter what kind of siding you have on your Thomasville, Georgia home, our siding cleaning services will provide the safe, effective, long-lasting clean you deserve. Contact our office today to learn more or schedule your next siding cleaning service.
---
At Clean Freaks SoftWash, we offer siding cleaning services in Valdosta, Hahira, Quitman, Lake Park, Sylvester, Ashburn, Adel, Thomasville, Nashville, Moultrie, Tifton, Albany, Boston, Dasher, Clyattville, Statenville, Ray City, Barney, Morven, Norman Park, Coolidge, Pavo, Ellenton, Omega, Lenox, Alapaha, Enigma, Chula, Ty Ty, Poulan, Berlin, Sparks, Barwick, Remington, Metcalf, Ochlocknee, Fredonia, Cecil, and Sycamore, Georgia.