Our gutter cleaning services will make your gutters look like new.
The purpose of your gutters is to channel rainwater away from your home's exterior before it can cause damage to the roof, siding, or foundation. However, they can only fulfill this purpose when they are free of clogs—a clog in your gutters will cause water to spill over the side instead, defeating the point.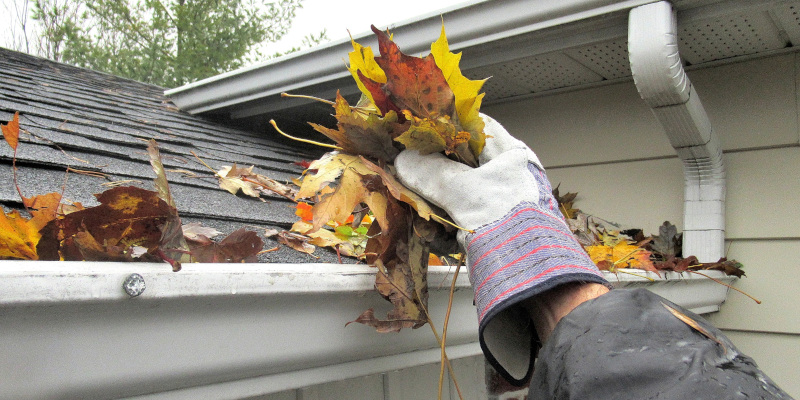 To prevent your gutters from getting clogged, you will need to keep them clean, regularly removing leaves and debris. In our experience at Clean Freaks SoftWash, most people understand the importance of gutter cleaning, but very few enjoy this chore, as it is messy and labor-intensive. If you are sick of cleaning your own gutters, you're in luck, as you can have our team take over the process instead.
When you call our team for gutter cleaning services, you can rest assured that we will deliver the excellent results you deserve. We use soft washing to not only remove leaves and debris from your gutters, but also to get rid of any stains, dirt, or contaminants on the gutters themselves. By the time we are finished, your gutters will look as good as new.
Our team is proud to serve the community in Valdosta, Georgia, and we want to help you keep your gutters in great shape. If you are tired of cleaning out your gutters yourself, we encourage you to turn to us for help. Just give us a call to find out how to get started with our gutter cleaning services instead.
---
At Clean Freaks SoftWash, we offer gutter cleaning services in Valdosta, Hahira, Quitman, Lake Park, Sylvester, Ashburn, Adel, Thomasville, Nashville, Moultrie, Tifton, Albany, Boston, Dasher, Clyattville, Statenville, Ray City, Barney, Morven, Norman Park, Coolidge, Pavo, Ellenton, Omega, Lenox, Alapaha, Enigma, Chula, Ty Ty, Poulan, Berlin, Sparks, Barwick, Remington, Metcalf, Ochlocknee, Fredonia, Cecil, and Sycamore, Georgia.
Similar Services We Offer: