If you are looking for an effective way to keep debris out of your gutters, turn to our team to get high-quality gutter guards.
At Clean Freaks SoftWash, we know how important it is to keep your gutters clean. Your gutters are responsible for protecting your home from water damage, and they do that by channeling rainwater away from your foundation. If your gutters become clogged, water won't be able to flow where it should, so it's important to regularly remove debris from your gutters to prevent this.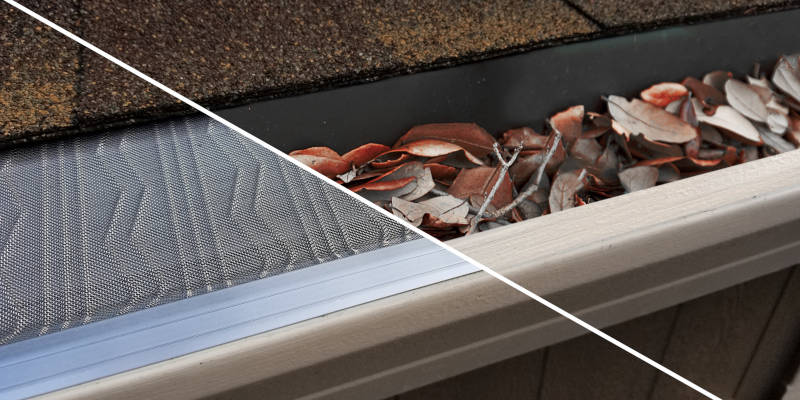 In our experience, most people hate cleaning their gutters, but fortunately, we can help you avoid having to do it so frequently. Our experts can install gutter guards to prevent debris from entering your gutters in the first place.
Gutter guards are metal coverings designed to fit over your gutters. They can be made either of perforated metal or wire mesh—either way, the holes are too small for leaves and other debris to pass through, while allowing water into the trough and letting it flow where it's supposed to go.
As you can imagine, gutter guards will significantly reduce the need to clean your gutters, so you won't have to worry about this chore anywhere near as often as you currently do. In addition, gutter guards can help keep pests such as squirrels, birds, and other wildlife from taking up residence in your gutters.
Our team is proud to serve the community in Valdosta, Georgia, and we want to help you do what's best for your home. If you are tired of cleaning out your gutters, we encourage you to give us a call to have our experts install gutter guards for you.
---
At Clean Freaks SoftWash, we install gutter guards in Valdosta, Hahira, Quitman, Lake Park, Sylvester, Ashburn, Adel, Thomasville, Nashville, Moultrie, Tifton, Albany, Boston, Dasher, Clyattville, Statenville, Ray City, Barney, Morven, Norman Park, Coolidge, Pavo, Ellenton, Omega, Lenox, Alapaha, Enigma, Chula, Ty Ty, Poulan, Berlin, Sparks, Barwick, Remington, Metcalf, Ochlocknee, Fredonia, Cecil, and Sycamore, Georgia.