Your roof is one of your home's first lines of defense, tasked with standing up to the elements to protect you, your family, and your belongings year-round. Depending on the materials used, installation quality, and climate, a well-maintained roof can last around 30 years, according to U.S. News & World Report. One of the most important parts of your roof's upkeep is regular cleaning to remove potentially damaging debris and restore its original quality.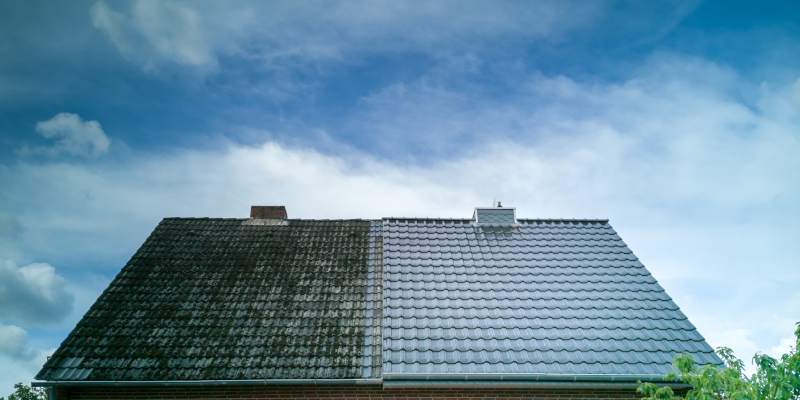 Here are five signs that your roof is ready for a professional cleaning service:
Shingles lifting: Your shingles may begin to warp and lift as debris accumulates on your home's roof. To prevent water from entering your home and eliminate the risk of further damage, call a provider of roof cleaning services to remove collected buildup.
Visible moss and lichen: If you notice a layer of moss or lichens crusting onto your roof, you will want to have this cleaned and removed before it latches onto your shingles and causes further damage.
Leaf buildup: Leaves, twigs, and other organic matter gathering on your roof can cause gutter clogs and also be home to bugs and pests. Before these conditions worsen, it's best to schedule an appointment with a company that provides roof cleaning services.
Black or green streaks: These stains are caused by an algae that flourishes in hot, humid environments and most often occurs on asphalt, wood, or concrete shingle tiles. This growth can damage your shingles and cause them to lose properties that reflect sunlight and keep your home cool. As more heat enters your home, this can cause higher energy bills over time.
Dull color: If your roof is becoming discolored, this can be an indication that grime has accumulated and is fading the shingles' hue. To refresh your roof and return it to its original coloration, call a company that offers quality roof cleaning services to eliminate this buildup.