Cleaning your commercial property's exterior can bolster the structural integrity of your building, revive the look of your business, and even attract potential new customers. By investing in the curb appeal of your commercial building, you'll reap long-term benefits that can make a difference in your profits and work environment.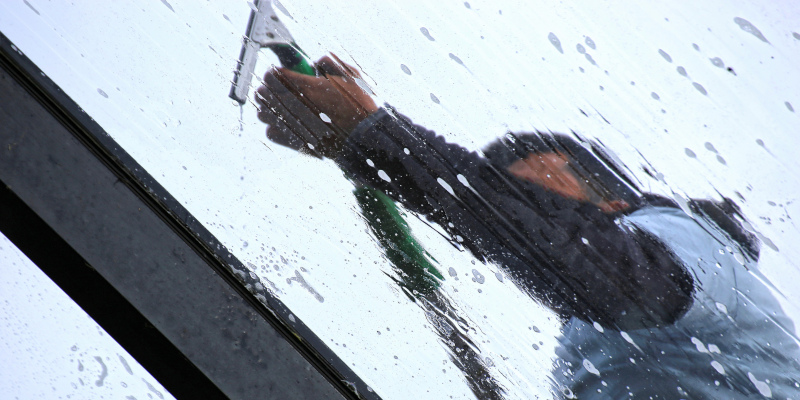 Here's how you and your property can benefit from a professional commercial exterior cleaning job:
Safety: Buildup of mold, algae, and bacteria can be harmful to the health and safety of those who live or work in a commercial building. On top of causing slips and falls, these growths can also cause allergies and illnesses. The biodegradable, water-soluble chemicals used in softwashing cleaning systems work to eliminate these potential hazards and toxins and keep them at bay for longer than a pressure washing service.
Aesthetics: You want the exterior of your building to draw customers and motivate them to come inside. Grime, moss, and graffiti can deter customers from entering your business. Create an inviting, clean, and refreshed exterior by hiring a commercial exterior cleaning service to handle the job.
Cost-effective: Preventative maintenance is a must when it comes to the upkeep of a commercial property. Softwashing is a cost-effective solution to cleaning your building in a gentle, effective, and long-lasting way by combining physical and chemical cleaning to remove buildup. Eliminate the risk of your property's exterior surface facing damage and deterioration and increase your profits by dodging costly and avoidable repairs.
Productivity and profit: When enhancing the look of your property with a commercial exterior cleaning service, you can rejuvenate the building and allow staff or residents to feel valued, proud, and welcomed. In turn, this can create a more productive workforce or higher-paying residents — leading to boosted output and increased profits.