Over time, all driveways will start to look discolored due to the build up of dirt, grease, and grime. Your driveway is an important part of your home and should be taken care of just like you want to take care of the flooring inside of your home. One way to restore your driveway to looking newer and more vibrant is through driveway cleaning. Many people seek to do this with driveway pressure washing. Here at Clean Freaks SoftWash, we offer a better option for driveway pressure washing customers – softwashing! Three benefits of softwashing instead of driveway pressure washing are:
1.  Increased Curb Appeal – Your driveway makes a larger statement than you may think it does. A clean and well-maintained driveway will increase your curb appeal. Softwashing your driveway is a fantastic way to help keep your home's curb appeal high.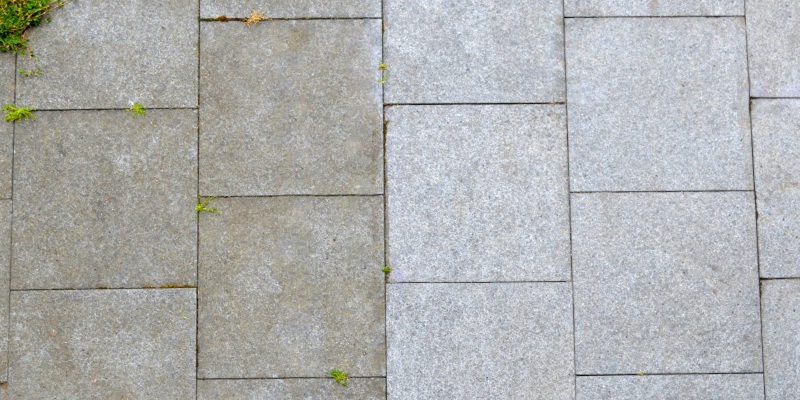 2.  Safety – Moss, grass, and grease can become very slick, especially when wet. This can pose a safety concern to people walking across the surface. To help keep the texture and grip of your driveway safe, you will want to have regular driveway softwashing done.
3.  Reduces Weeds – Weeds are invasive and can grow just about anywhere, including the cracks of your driveway. Weeds are ugly, pose a safety concern when wet, and can cause greater damage if left to grow uninhibited. Driveway softwashing will not only clean the hard surfaces of your driveway but also get rid of weeds growing where they shouldn't.
Give us a call the next time you are wanting to spruce up the look and function of your driveway with driveway softwashing.