If your siding has seen better days, we can clean it thoroughly for a beautiful appearance.
Siding exists to enhance your home or building's appearance as well as to protect the interior from the elements. However, your siding can also get extremely dirty over time as dirt, grime, insect nests or webs, and organic contaminants cling to its surface. If you need siding cleaning in Valdosta, Georgia, turn to our team at Clean Freaks SoftWash.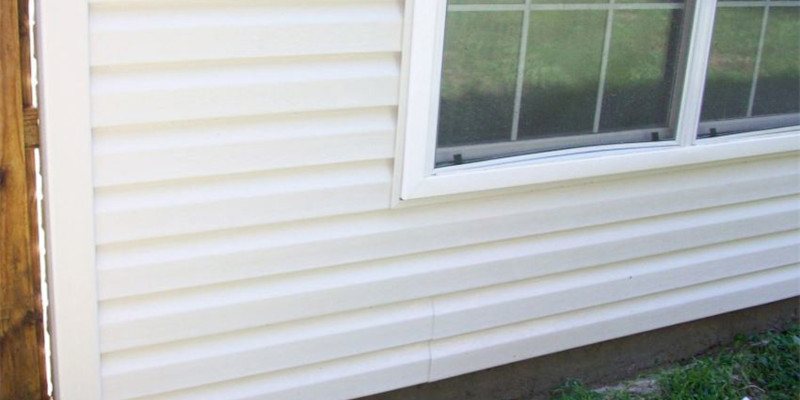 Many companies offer siding pressure washing to restore the appearance of homes and businesses, but pressure washing can be too harsh for most, if not all, types of siding. High pressure can cause damage that isn't easily fixed, and even if no damage occurs, the results won't last long.
Instead of siding pressure washing, we offer siding softwashing. If you're not familiar with softwashing, you can think of it as a gentle alternative to pressure washing. It won't cause surface damage, and the results will actually last 4 to 6 times longer because it sanitizes your siding instead of blasting away buildup. Using biodegradable cleaning solutions, we'll spray down your siding and allow the chemicals to kill any mold, mildew, algae, bacteria, or other contaminants on its surface. Then we'll leave you with clean, beautiful siding you can appreciate.
Our cleaning technicians are SoftWash Systems certified, so they have the proper training to produce the safe, excellent results you want to see. In addition, we use Ask the Seal, so you can check that we maintain the proper licensing and insurance as well as perform background checks on all our technicians.
If you're ready to see how much better siding softwashing is than siding pressure washing, contact us today to make an appointment.
---
At Clean Freaks SoftWash, we offer a superior alternative to siding pressure washing services in Valdosta, Hahira, Quitman, Lake Park, Sylvester, Ashburn, Adel, Thomasville, Nashville, Moultrie, Tifton, Albany, Boston, Dasher, Clyattville, Statenville, Ray City, Barney, Morven, Norman Park, Coolidge, Pavo, Ellenton, Omega, Lenox, Alapaha, Enigma, Chula, Ty Ty, Poulan, Berlin, Sparks, Barwick, Remington, Metcalf, Ochlocknee, Fredonia, Cecil, and Sycamore, Georgia.