Our house washing process is a superior way to deal with a dirty, contaminated house.
There are numerous surfaces on your Valdosta, Georgia property that can benefit from the specialized treatment services we offer at Clean Freaks SoftWash. Your home's roof, siding, awning, deck, outdoor patio, patio cover, fence, driveway, pathway, garage door, and so on can all benefit. If you have a surface that is faded, filthy, drab or stained, think about getting it softwashed before you repaint or resurface. A good cleaning can revive your property's appearance and make your surfaces look brand-new.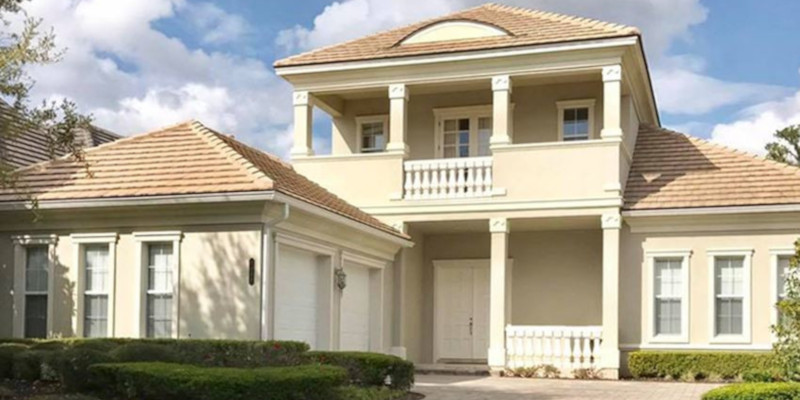 When you're considering house washing, there are many reasons to go with softwashing instead of pressure washing, but here are the top three:
It solves the root issue- Your house isn't just dirty – it's infected. Typical pressure washing simply spreads out the funk growing on the surface, causing it to grow back faster, instead of fixing the root of the issue, leaving your surfaces susceptible again not long after power washing is completed.
No damage from pressure- Improperly trained or inexperienced pressure washers can cause severe damage to a range of surfaces such as your roof or deck, especially if they are older to begin with.
More sustainable cleaning technique- Power washers use from 3 to 8 gallons of water per minute (gpm). In one hour of house washing, a pressure washer can utilize up to 480 gallons of water. Softwashing only utilizes 60 gallons of cleaning solution, which is made up of about 40 gallons of water. Our house washing cleaning solution is so effective that it lasts 4 to 6 times longer than pressure washing. This makes it more sustainable for the planet and lasts four to six times longer.
If you would like to learn more about our house washing services using the softwashing method or to schedule an appointment, don't hesitate to reach out to us.
---
At Clean Freaks SoftWash, we offer house washing services in Valdosta, Hahira, Quitman, Lake Park, Sylvester, Ashburn, Adel, Thomasville, Nashville, Moultrie, Tifton, Albany, Boston, Dasher, Clyattville, Statenville, Ray City, Barney, Morven, Norman Park, Coolidge, Pavo, Ellenton, Omega, Lenox, Alapaha, Enigma, Chula, Ty Ty, Poulan, Berlin, Sparks, Barwick, Remington, Metcalf, Ochlocknee, Fredonia, Cecil, and Sycamore, Georgia.
Similar Services We Offer: