Keep your siding looking its best with gentle cleaning.
Most homes in the Valdosta, Georgia area have siding, which means they need regular cleaning to look their best. Many homeowners turn to pressure washing to blast away dirt and grime. This siding cleaning method uses three times as much water as softwashing and lasts a fraction of the time. Siding cleaning with pressure washing also ages your siding because the intense pressure damages the materials over time.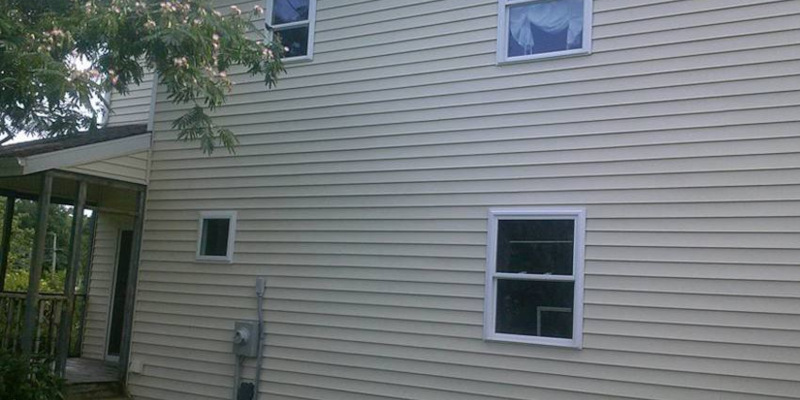 At Clean Freaks SoftWash, our siding cleaning service will make your home look new. And the best part is that it will last. For siding cleaning, we use softwashing, a beneficial alternative to pressure washing. Softwashing eliminates contaminants and buildup at their source, which not only gets your siding clean, but also prevents the staining from returning. Don't let buildup and stains detract from the beauty of your home's exterior.
Our professional siding cleaning services can restore your siding to its former glory, enhancing your home's curb appeal and protecting it from damage. Our team of certified technicians uses specialized equipment and techniques to safely and effectively remove dirt, grime, and other residue from your home's siding. By investing in our siding cleaning services, you can prevent damage to your siding caused by buildup and contaminants. This can save you money by increasing the lifespan of your siding.
Don't let a dirty exterior detract from the beauty of your home. Invest in our professional siding cleaning services and enjoy a clean, vibrant, and beautiful home exterior that you can be proud of. Contact us today to learn more about our siding cleaning services.

---
At Clean Freaks SoftWash, we offer siding cleaning services in Valdosta, Hahira, Quitman, Lake Park, Sylvester, Ashburn, Adel, Thomasville, Nashville, Moultrie, Tifton, Albany, Boston, Dasher, Clyattville, Statenville, Ray City, Barney, Morven, Norman Park, Coolidge, Pavo, Ellenton, Omega, Lenox, Alapaha, Enigma, Chula, Ty Ty, Poulan, Berlin, Sparks, Barwick, Remington, Metcalf, Ochlocknee, Fredonia, Cecil, and Sycamore, Georgia.