The softwashing process is environmentally friendly and highly effective for cleaning your home or business.
Softwashing is the safe alternative to pressure washing. We use water-based, biodegradable chemicals. They emulsify dirt and grime, break down bugs nests and webs, and kill mold, mildew, algae and bacteria while sanitizing the surfaces we are cleaning. Softwashing uses only one-third the water of pressure washing, lasts four to six times longer, and doesn't erode the surface like a pressure washing often can. We adhere to the SoftWash Systems "Good Stewards Program". We limit the use of fossil fuels on our trucks.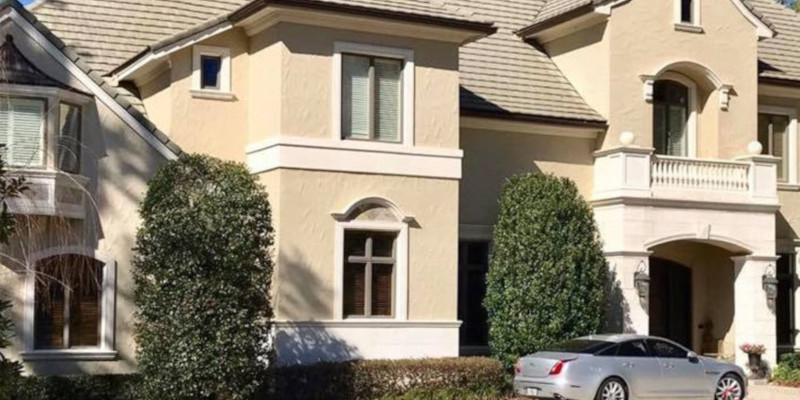 When it comes to roof cleaning, we want to share that softwashing does far more than pressure washing because it does more than simply clean your roof. The products used in the SoftWash system don't just clean off surface-level dirt; they penetrate, sanitize, and get rid of the root of the problem.
The treatment of your roof by softwashing is similar to pest control: the mixture of safe, biodegradable chemicals ensures that the bacteria that cause buildup are not just partially swept away, but removed totally.
Of course, softwashing isn't just perfect for roofing. It also kills the same bacteria that can appear on concrete, brick, tile, wood, vinyl siding, aluminum, and other surfaces around your Valdosta, Georgia home or business. If you're searching for a way to get rid of what's cultivating on the surface of your roof, deck or fence, break the cycle of irritating pressure washing and use an option that can remove the problem 100%.
We are happy to go over all the advantages of the softwashing method and what our services can do for your residential or commercial property. Contact us today at Clean Freaks SoftWash to learn more about our process that is kind to the environment and lasts four to six times longer than traditional pressure washing.
---
At Clean Freaks SoftWash, we offer softwashing services in Valdosta, Hahira, Quitman, Lake Park, Sylvester, Ashburn, Adel, Thomasville, Nashville, Moultrie, Tifton, Albany, Boston, Dasher, Clyattville, Statenville, Ray City, Barney, Morven, Norman Park, Coolidge, Pavo, Ellenton, Omega, Lenox, Alapaha, Enigma, Chula, Ty Ty, Poulan, Berlin, Sparks, Barwick, Remington, Metcalf, Ochlocknee, Fredonia, Cecil, and Sycamore, Georgia.