You can count on our softwashing experts to keep your home looking like new.
In our experience here at Clean Freaks SoftWash, most people think of pressure washing when they think about exterior cleaning. While pressure washing has its uses—it's great for cleaning stone and concrete, for example—it's not the best choice for cleaning softer materials such as roofing shingles or siding. Instead, our team uses a method known as softwashing for these applications, as we find it to be a much safer and more effective alternative. Softwashing uses much less water than pressure washing—usually just one-third of the amount. In addition, the high water pressure used in a traditional pressure washing service can be intense enough to erode the target surface, but the light, gentle pressure used in softwashing will never do that.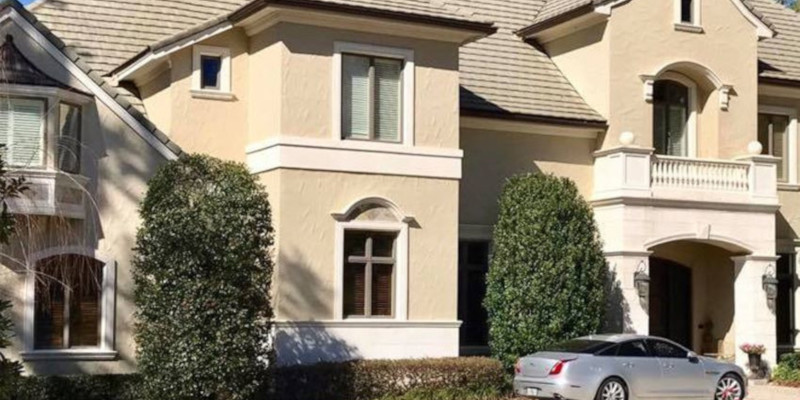 Another key difference between pressure washing and softwashing, and the one that makes the biggest difference in their results, is that pressure washing generally uses water alone, while softwashing uses a solution of water-based, biodegradable cleaning chemicals. This cleaning solution will emulsify dirt particles, eliminate organic growth such as algae and mold, and it will even break down insect nests and similar structures. The chemicals in the cleaning solution will also remain on your surfaces to provide long-term protection. In other words, the solution will help prevent organic growth from coming back.
Our team is proud to serve the Thomasville, Georgia area, and we want to help you keep your home in great condition. If you want to learn more about our softwashing services, just give us a call today.
---
At Clean Freaks SoftWash, we offer softwashing services in Valdosta, Hahira, Quitman, Lake Park, Sylvester, Ashburn, Adel, Thomasville, Nashville, Moultrie, Tifton, Albany, Boston, Dasher, Clyattville, Statenville, Ray City, Barney, Morven, Norman Park, Coolidge, Pavo, Ellenton, Omega, Lenox, Alapaha, Enigma, Chula, Ty Ty, Poulan, Berlin, Sparks, Barwick, Remington, Metcalf, Ochlocknee, Fredonia, Cecil, and Sycamore, Georgia.