Our team offers the high-quality softwashing services you need to keep your home in great condition.
In our experience here at Clean Freaks SoftWash, many people assume pressure washing is the only option when it comes to exterior cleaning. However, this is not the case, as our team offers an excellent alternative in the form of our softwashing services. Softwashing is safer, more environmentally friendly, and all around more effective than traditional pressure washing, and we encourage you to keep reading to find out more about how it works.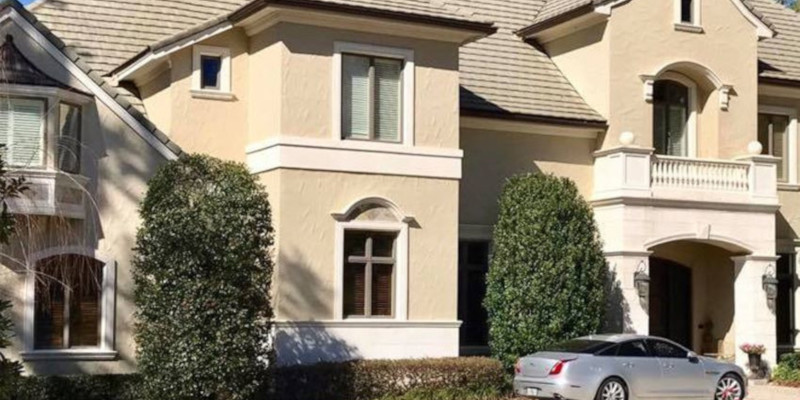 Standard pressure washing relies on water pressure alone to blast away dirt and grime, but softwashing takes a gentler approach. This method involves first treating the target surface with a blend of safe, biodegradable cleaning chemicals to emulsify the dirt and make it easier to remove. At the same time, this cleaning solution will wear away any insect nests or webs, as well as kill any mold, mildew, algae, or bacteria on the surface.
Then, once the cleaning solution has had time to work, our team will wash all the contaminants away using gentle sprays of water. Softwashing is much easier on your surfaces than traditional pressure washing, so you'll never have to worry about it damaging them, and it produces a much more thorough and long-lasting clean—each softwashing treatment will keep your exterior clean for up to six times longer than a standard pressure washing session.
Our team is proud to serve the Albany, Georgia community, and we want to help you do what's best for your home. If you are interested in our softwashing services, simply give us a call to learn more.
---
At Clean Freaks SoftWash, we offer softwashing services in Valdosta, Hahira, Quitman, Lake Park, Sylvester, Ashburn, Adel, Thomasville, Nashville, Moultrie, Tifton, Albany, Boston, Dasher, Clyattville, Statenville, Ray City, Barney, Morven, Norman Park, Coolidge, Pavo, Ellenton, Omega, Lenox, Alapaha, Enigma, Chula, Ty Ty, Poulan, Berlin, Sparks, Barwick, Remington, Metcalf, Ochlocknee, Fredonia, Cecil, and Sycamore, Georgia.