If you think you need pressure cleaning services, contact our skilled professionals.
The exterior surfaces at your home or commercial building in Valdosta, Georgia can get fairly dirty over time, leaving your property looking unappealing. However, all you need to do is schedule some professional exterior cleaning services to restore your home or business to its former appearance.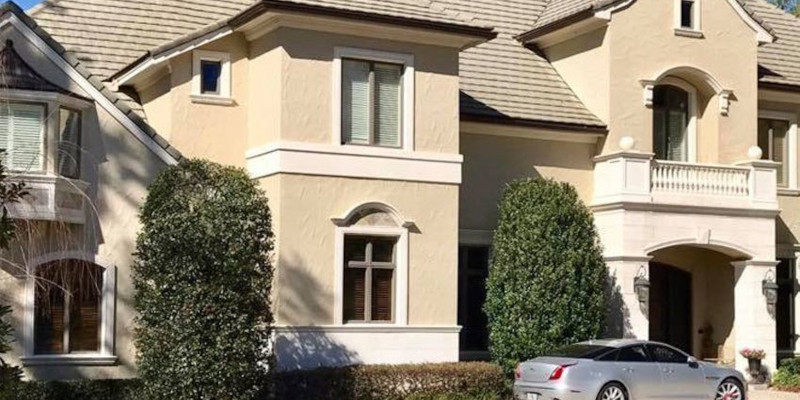 If you think you need pressure cleaning services at your home or business, we're here to tell you that there's a better way. Instead of pressure cleaning services, our team at Clean Freaks SoftWash offers softwashing, a gentle and highly effective cleaning method that won't cause damage. Where pressure washing can harm even the hardest of surfaces, such as concrete, soft washing is gentle enough for practically any surface that needs cleaning, including your house or building, roof, deck, driveway, gutters, siding, windows, and pool deck.
Soft washing uses water-based, biodegradable cleaning agents to tackle dirt, grime, and organic contaminants. As we spray these cleaning solutions on your exterior surfaces, they will work to kill any mold, mildew, algae, lichens, or bacteria that is growing on the surfaces. These chemicals eliminate contaminants at their roots, so they won't grow back shortly after as they would with pressure washing.
Softwashing is superior to pressure cleaning services in many ways. The results last 4 to 6 times longer, and it uses one-third the amount of water. If you'd like to learn more about the advantages of softwashing or schedule service at your home or business, contact us today. We're here to answer your questions and assist you as best as we can.
---
At Clean Freaks SoftWash, we offer a superior alternative to pressure cleaning services in Valdosta, Hahira, Quitman, Lake Park, Sylvester, Ashburn, Adel, Thomasville, Nashville, Moultrie, Tifton, Albany, Boston, Dasher, Clyattville, Statenville, Ray City, Barney, Morven, Norman Park, Coolidge, Pavo, Ellenton, Omega, Lenox, Alapaha, Enigma, Chula, Ty Ty, Poulan, Berlin, Sparks, Barwick, Remington, Metcalf, Ochlocknee, Fredonia, Cecil, and Sycamore, Georgia.