A clean, beautiful driveway can be yours again when you turn to us for softwashing.
Your driveway is one of the most important exterior surfaces to maintain at your home in Valdosta, Georgia. It's exposed to a lot of damage from the elements and oil from your vehicles, which can leave your home looking less appealing than you would like. However, professional driveway cleaning can turn things around for you. With our driveway cleaning service, you can enjoy improved curb appeal and be assured that you won't slip on any algae, mold, or other contaminants that might otherwise grow on your driveway.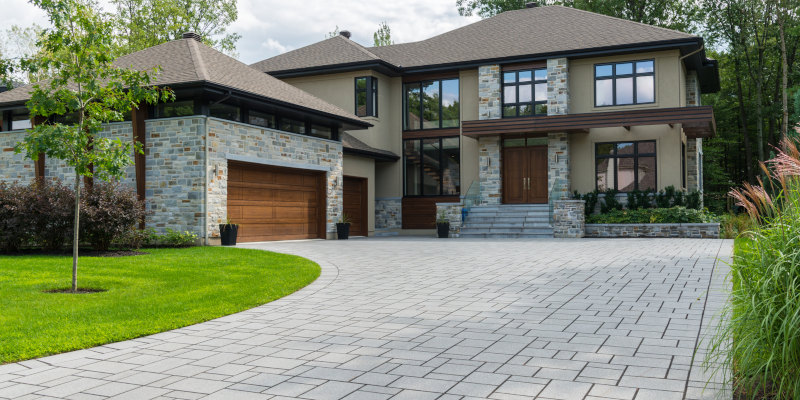 Some companies that offer driveway cleaning rely solely on pressure washing, but this method can cause damage to your driveway. Pressure washing has been known to harm even hard surfaces like concrete on occasion, so it's best to opt for something gentler, like softwashing.
At Clean Freaks SoftWash, we will never pressure wash your driveway because the last thing we want is to do more harm than good to your driveway. Our driveway cleaning service relies on softwashing techniques, as these are gentle and more effective. Using water-based, biodegradable cleaning solutions, we'll spray down your driveway and allow the chemicals to kill any mold, mildew, algae, lichens, or bacteria at their roots. In other words, we'll thoroughly remove the very contaminants that are causing stains and buildup in the first place.
If you want to enjoy a driveway cleaning service that uses one-third the amount of water pressure washing uses and offers results that last 4 to 6 times longer, contact us today.
---
At Clean Freaks SoftWash, we offer driveway cleaning services in Valdosta, Hahira, Quitman, Lake Park, Sylvester, Ashburn, Adel, Thomasville, Nashville, Moultrie, Tifton, Albany, Boston, Dasher, Clyattville, Statenville, Ray City, Barney, Morven, Norman Park, Coolidge, Pavo, Ellenton, Omega, Lenox, Alapaha, Enigma, Chula, Ty Ty, Poulan, Berlin, Sparks, Barwick, Remington, Metcalf, Ochlocknee, Fredonia, Cecil, and Sycamore, Georgia.